Your brand is awesome. Let's tell the world about it.
Creative print, promotional products and graphic design that make you stand out from the competition.
Get A Quote
PROMOTIONAL PRODUCTS AS UNIQUE AS YOUR BRAND
The number one purpose of a promotional product is to build brand recognition and relationship. That means you want promotional products your clients AND employees won't just toss in a drawer. Our promotional products are fun and functional, made of high quality materials and vivid designs that will stand the test of time.
Request A Quote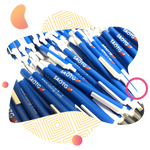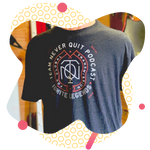 CUSTOM APPAREL FOR EVERY OCCASION
From t-shirts to work shirts, jackets to polos- our industry-leading screen printing and embroidery will create branded hats and apparel you'll love to show off!
Request A Quote
SIGNAGE THAT MAKES A STATEMENT WITHOUT SPEAKING A WORD
Your brand is awesome, but is it commanding attention from afar? We offer a wide range of indoor and outdoor signage that is guaranteed to get you noticed. Feather flags, retractable banners, table covers, event tents and more!
Request A Quote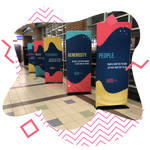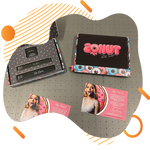 "BUT DO YOU PRINT ON PAPER?"
Of course- and we're damn good at it too! Your print collateral is an extension of your brand, and a crucial part of your first impression. Tired of feeling like your business cards and brochures fall flat? We can help with that.
Request A Quote
The Right Products

Access to the largest product networks in the country, and vetted overseas partners

Personalized Project Support

Real, local customer service that treat you like family

Nationwide Shipping

We've got your back, no matter where you're at!
Can't find what you're looking for? Just ask!
We love traveling off the beaten path and thinking outside the box! Our team will find the perfect solution for your next project.
Request a Custom Quote