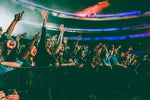 Did you know that if you increase your customer retention rates, you can increase your profits anywhere from 25% to 95%? We'd say that it's certainly worth investing in keeping your existing customers!
Of course, having loyal followers is definitely a great stroke to your ego as well. So why not go for the win-win?
If you're now wondering how to build and increase brand loyalty, then you're in the right place. In this article, we'll show you how!
Surprise and Delight Your Customers With Pack-Ins
Have you ever ordered something and when you opened the package, there was a small note and maybe extra small freebies? You know that those things don't cost the sender very much, but you know what they say: it's the thought that counts!
And that is exactly what makes you choose that seller over others, even if they don't offer the cheapest prices around.
You're not the only one that feels this way either. Over 75% of consumers say the most important thing you can do when providing them with a service is to prove that you value their time.
So why not take the extra time and money to surprise your customers with pack-ins? Pack-ins are little things you add into their order, such as thank-you notes, free decals, business cards, buttons, and other inexpensive yet fun promotional items!
The cherry on top is a handwritten note. In such a digital age that's full of hustle and bustle, it's rare to see anyone send thank-you emails, much less thank-you notes!
By taking the time to add a handwritten note to your packages, you're sure to put a smile on your followers' faces. And as a side benefit, you'll grow your brand loyalty!
Ask Customers to Post Your Merch on Social Media
This type of brand loyalty building is great for gaining followers and selling merchandise to more people.
Encourage your customers to post themselves with your merchandise and to tag you. That way, you can repost the ones you thoroughly enjoy!
This has several benefits for you and your followers.
First of all, it helps you interact with those who enjoy your brand, whether you're a content creator, Twitch streamer, or online influencer. If any of them look up to you, then it'll definitely make their day if you choose to repost their Tweet. Even if they're a casual follower, it's still quite flattering to be chosen as a repost!
Second of all, this helps you prove that your merch is high quality since you have real-live people displaying your merchandise proudly. This can encourage others to buy, especially if they were on the fence.
Lastly, this helps give you content for your social media accounts. An important part of building your online presence and personal brand is to post consistently. If you ever find that you're short on content or are stumped, a good idea can be pulling customer posts to repost.
Give Customers Discounts on Future Orders
Remember that statistic from the intro? The fact is that retaining your current customers is much more lucrative than trying to acquire new ones.
So if you're Scrooge McDuck, just thinking about offering discounts can pain you. But take a look at the bigger picture! While it may seem like you're losing out on profits in the short-term, you're actually gaining more in the long run.
All you have to do is offer something like a 5% or 10% discount on future orders for loyal customers and that's all it'll take for them to choose you the next time around instead of competing streamers. It might also encourage them to go for that splurge buy they were hemming and hawing about!
Connect With Your Followers
So you have several social media accounts for your brand. But be honest with yourself: how often do you actually use it to do anything besides post something every once in a while?
It's true that brands have to have an online presence nowadays, but just having socials isn't enough. You have to make an active effort to connect with your followers to get them to stay loyal to you!
Let's say you're in it just for the money. You couldn't care less about whether or not people love you as a streamer or influencer. Well then, this statistic should catch your attention: customers who receive a response from a brand on Twitter are willing to spend 3-20% more on an average priced item from that particular brand in the future.
So if you've been slacking on responding to Tweets and Facebook messages, you better get on that right quick. Once you do, you'll see brand loyalty go up, as well as those dollar signs.
Do Random Acts of Kindness
This last tip on building brand loyalty has to do with the first point of surprising and delighting your customers.
Today, we're so jaded by brands that we don't expect much from them. It's very rare that they're selfless and will feed the homeless or do other types of caring acts.
So set out to shock your followers by doing random acts of kindness. It can be something as small as sending someone some free merch or something as big as donating a few hundred bucks to someone's charity.
The sky's the limit here, so do what you think's best for showing that you really do care! People can tell if you're the real deal or not, so if you can prove you're doing these random acts of kindness out of the goodness of your heart, your brand loyalty will explode.
Create a True Community and Brand Loyalty Will Follow
As you might've noticed from everything we've listed above, these actions are all genuine. None of these suggestions are anything that's purely for your benefit. Not only do they help you show your followers that you actually care, but they also get something out of it too!
So not only can you build some cool and meaningful relationships with your customers, but you can also increase your profits. What's not to love about all of that?
If you're ready to get started on creating some kickass merchandise, then get a quote from us now. We can even help you with order fulfillment!